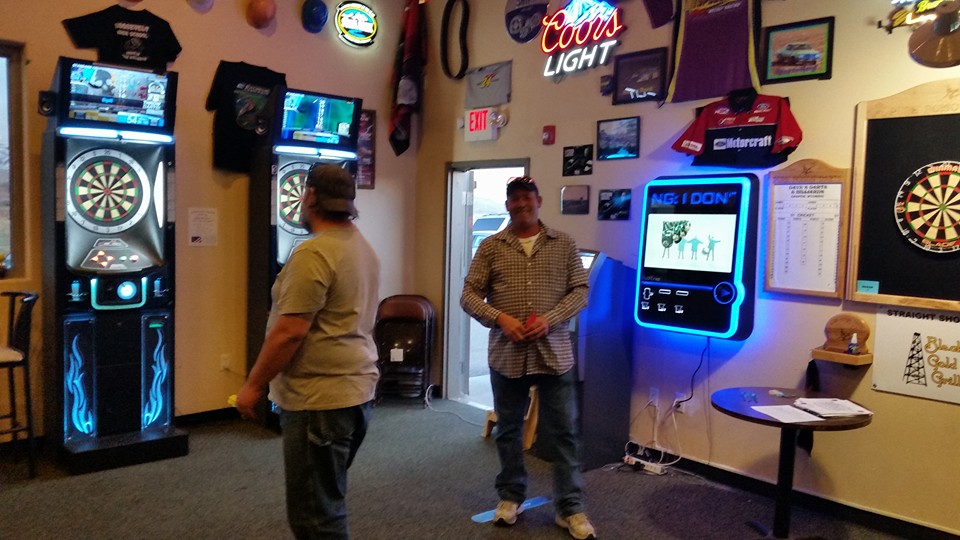 We are now starting Leagues at the Black and Gold Grille!
The very first league is a Singles League​ on Sunday at 2:00pm the format is No Handicap, 501 Double In/Double Out and Cricket. 19 Games per night, $10 sign up, $10 per night (plus drinks...lol) We have eight players signed up and ready to rumble!
Phoenix leagues are ​​"our leagues"
1.......Pick a night and time. (Sunday 6 pm, Monday 7 pm, Wednesday 7 pm, Thursday 7 pm)
2.......Get a Partner for Doubles
3.......
Sign Up!
4....... As soon as we have eight teams league will be entered and started!
Just found out that there will be an on-line league forming soon and starting in
June
. Doubles on Monday will be A/B players and Wednesday will be B/C players. I will give more info as I receive it.
​
​​